July 05, 2013
Danielle's Baby Shower Invite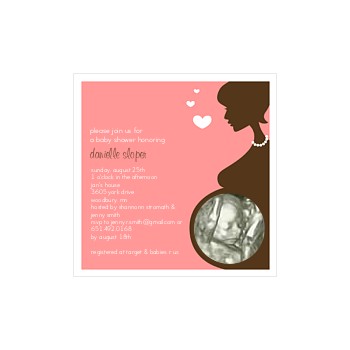 Tummy Time Peach Baby Shower Invitation
Posted by Jenny at 08:08 PM
April 06, 2007
Put the book away
I found a new author, and I'm happy that he's already got nine books out, because in the last week I've torn through the first seven. The majority of my reading comes from the sci-fi/fantasy rack at the bookstore, and this series is no exception. The difference between these and what I usually read is that these take place in modern-day Chicago and are told in the first person.
I absolutely love first-person storytelling. You get to hear what the character is thinking from his perspective, and I have to tell you, the main character of these books is one sarcastic son of a bitch. It's totally my kind of humor and the first seven books have kept me laughing for the last two weeks. I'm also glad I found the books when I did, since dog-sitting at someone's house that is located in the middle of nowwhere kind of limits your social activities.
Posted by Jenny at 09:07 AM
April 05, 2007
Hello again
I'm sitting here with a 60 pound dog sleeping on my feet. I'm dog-sitting for a friend while he and his family are out of town. This is great, except for the fact that he thinks he needs to be a lap dog. A 60 pound lap dog. I think he totally misses his family. I'm just not the same. But his mom and dad will be home in a couple of days, and then he'll be a happy camper.
Other than that, not a whole lot going on here. Work is work, life is life, and God willing, we'll all be here tomorrow to do it all over again.
Posted by Jenny at 10:08 PM
March 27, 2007
Sleepy
Another whirlwind trip to Pittsburgh completed. I love these work trips where we fly in on a Monday afternoon, meet all day Tuesday and leave Tuesday evening. This is twice I've been to Pittsburgh, and I haven't seen a damned thing other than my hotel, a restaurant and the offices we were at.
I was worried about the flight home as soon as a boarded. There was a 5 year-old in front of me, a two year-old on the lap of the woman next to me, a newborn behind me and a two and three year-old across the aisle from me. All was well until we started our descent, and I know all of their ears hurt because they were crying. And then the two year-old next to me threw up. At least he didn't throw up on me. I felt so bad for his mom. She looked exhausted and ready to be home and they still had another leg of their trip left before they were home. She was so apologetic, but I know there's nothing she could do about. He really was a cute kid and once we were at cruising altitude, he fell asleep, so it's not like he was a terror. I've sat next to those kids before.
But at any rate, I'm home and get to sleep in my own bed tonight, so this is all you're getting from me.
Posted by Jenny at 10:39 PM | Comments (0)
March 20, 2007
I need to get in the habit
I've never been a prolific blogger, but damn, I need to buckle down and do it more often.
My goal is to post every day for the next 30 days. If I can get into the habit, then maybe I'll continue to post.
At any rate, work has been wicked crazy the last several months. We're working on converting a client from one platform to another and there is some crazy accounting stuff that needs to be figured out.
I'm getting set for another 1 night road trip to go over this stuff with the client, and hopefully this time they'll understand what the hell we're telling them.
Aside from that, life is pretty dull for me. In addition to posting more frequently, I really need to get out of the house more often.
Posted by Jenny at 04:15 PM | Comments (1)
February 13, 2007
Should not be allowed
I just read my post from Friday night. Drunk blogging should not be allowed. Ever.
Much intoxication on Friday followed by a pretty good hangover Saturday and cold that's been kicking my butt since Sunday.
Good times, people. Good times.
Posted by Jenny at 09:39 AM | Comments (1)
February 10, 2007
yo
i'm pretty sure i can't type right now. in fact. i'm pretty sure i can't do anything right now. i just had one of my coworkers drop me off at my house. we were having a little going away party for one of my friend's who's heading out to iraq soon. i'm typing this with one eye closed so i can see what i'm doing.
i know i sent a text to wendy when the dueling piano people playing at throwbacks started playing vanilla ice. and right now there are definitely two of everything. i figure it's been several years since i've been intoxicated like this, so it's all good. i just have to make sure my roommate brings me to my car tomorrow. or some else at least.
i swear, if my friend get's hurt in iraq, i'll go over there myself and kick his ass. at leaset i know he'll be at a base that is relatively secure while he works on heliocopters. yep, kick his ass. i'm pretty sure i shouldn't attend any more of his going-away parties if this is how they end up.
no more alcohol for me.
spinning and one eye to see. not so good.
talk to you later, and i might delete this post when i'm sober enough to realize what i've typed.
later, dude.
p.s. i may have actually put the right link to wendy's site. but i could be wrong.]
good night. i'll sleep the drink off now.
Posted by Jenny at 02:00 AM | Comments (0)
November 28, 2006
Why the heck not.
I don't normally do these, but I'm bored out of my mind on a conference call right now.
1.How old will you be in five years? 34
2. Do you think you will be married by then? maybe
3. How tall are you? 5'8 1/2"
4. What do you look forward to most in the next six weeks? business trip to pittsburgh
5. What's the last movie you saw? ice age 2
6. Who was the last person you called? the conference call i'm currently on
7. Who was the last person to call you? my boss
8. What was the last text message you received? From my friend asking if we were still on for going out last Saturday
9. Do you prefer to call or text? neither?

10. Do you have any pets? No, but i want a cat!!!
11. What were you doing at 12am last night? Putting gas & oil in my car
12. Are your parents married/separated/divorced? Divorced.
13. When is the last time you saw your mom? Yesterday
14. What color are your eyes? blue
15. What time did you wake up today? 6:05 am
16. What are you wearing right now? jeans, fleece & doc martens
17. What's your favorite Christmas song? What child is this
18. Where is your favorite place to be? anywhere with interent access
19. Where is your least favorite place to be? work
20. Where would you go if you could go anywhere? if i could go anywhere, i would go everywhere.
21. Where do you think you'll be in 10 years? probably still be working at the same place. i've determined i'm a lifer.
22. do you tan or burn? burn, baby, burn
23. What did you fear was going to get you at night as a child? i don't recall fearing anything
24. What was the last thing that made you laugh? looking at pictures of my 13 month old niece and nephew
25. How many TVs do you have? i have 2, but there are 4 in my house
26. How big is your bed? full
27. Do you have a laptop or desktop computer? desktop
28. Do you sleep with or without clothes on? with
29. What color are your sheets? the current ones are a dark gray and cream plaid. they swap with the black and cream stripes
30. How many pillows do you sleep with? at any given time there are between 4-6 pillows on the bed. I sometimes sleep with two, sometimes with 6
31. What is your favorite season? summer
32. What do you like about fall? indian summer
33. What do you like about winter? snow
34. What do you like about the summer? everything except mowing the lawn
35. What do you like about spring? thunderstorms
36. How many states have you lived in? 1 - minnesota
37. How many cities/towns have you lived in? 8 - Lake Elmo, Woodbury, Rosemount, Stillwater, St. Paul, Roseville, Burnsville, Arden Hills.
38. Do you prefer shoes, socks, or bare feet? bare feet all the way
39. Are you a social person? not so much
40. What was the last thing you ate? burger king chicken fries
41. What is your favorite restaurant? mmm... Chipotle...
42. What is your favorite ice cream? Vanilla with hershey's syrup
43. What is your favorite dessert? chocolate (as long as there are no nuts involved)
44. What is your favorite kind of soup? chicken wild rice
45. What kind of jelly do you like on your PB & J sandwich? welchs grape jelly
47. Do you like coffee? no
48. How many glasses of water, a day, do you drink on average? what's water?
49. What do you drink in the morning? Mountain Dew
50. Would you rather sleep with someone else or alone? definitely someone to snuggle with
51. Do you sleep on a certain side of the bed? by myself, in the middle. with someone, on the right
52. Do you know how to play poker? depends on what kind
53. Do you like to cuddle? depends on who
54. Have you ever been to Canada? yes, i've snowshoed across a frozen lake and canoed into it as well
55. Do you have an addictive personality? somewhat
56. Do you eat out or at home more often? eat out. i don't cook
WHERE IS 57? one less thing to answer
58. Do you know anyone with the same birthday as you? nobody good shares a birthday with me. my best friend from high school was born the day before me.
59. Do you want kids? most definitely
60. Do you speak any other languages? i don't know that you could call my spanish and french speaking another language...but i can count!
61. Have you ever gotten stitches? yes, after i sliced my thumb open
62. Have you ever ridden in an ambulance? nope
63. Do you prefer an ocean or a pool? pool
64. Do you prefer a window seat or an aisle seats? aisle
65. Do you know how to drive a stick? yep. don't let me drive an automatic because i'll send you through the windshield trying to hit the non-existant clutch
66. What is your favorite thing to spend money on? i tend to spend most of mine eating out
67. Do you wear any jewelry 24/7? earings, two in each ear
68. What is your favorite TV show? Battlestar Galactica (The new one)
69. Can you roll your tongue? yep
70. Who is the funniest person you know? my buddy jimmie
71. Do you sleep with stuffed animals? nope
73. Do you still have clothes from when you were little? i don't think so
74. What color are your bedroom walls? white
75. Do you turn off the water while you brush your teeth? most of the time
76. Do you sleep with your closet doors open or closed? i would need doors on my closet in order to be able to close them
77. Would you rather be attacked by a big bear or a swarm of bees? bees. i know i'm not allergic and the stings don't hurt that bad
78. Do you flirt a lot? depends on my alcohol consumption
79. What do you dip a chicken nugget in? ranch
80. What is your favorite food? potatoes in most any form
81. Can you change the oil on a car? nope
82. Have you ever gotten a speeding ticket? 4 - one when i was 16, 2 a few years later and 1 a couple after that. nothing for about 6 years
83. Have you ever run out of gas? nope
84. What is your usual bedtime? anywhere between 11:30 pm and 2:00 am
86. Do you read the newspaper? online everyday
87. Do you have any magazine subscriptions? nope
88. Best comedian? dennis leary
89. Do you watch soap operas? i used to in college
90. Do you dance in the car? oh you bet i do. most of the time as long as no one can see me.
Posted by Jenny at 03:27 PM | Comments (0)
October 13, 2006
Housing Update
So, we've had the house on the market since February. Sold it in May but the idiots backed out six days before closing. Relisted it and got little activity on it. Got a new agent with a new company in September. Still no bites. We've decided to rent out the house so we're finally moving. We move my cousin to her new house tomorrow and next Saturday we move me.
This has been one of the longest stretches of time in my life and I'm so happy it's over. I don't know when I'll buy a place again, but I think that when I do, I'll never sell it. It'll be that place you live in until you die, simply because I don't want to go through the stress of selling again.

On a totally different note, my niece and nephew are now one year old. They are absolutely the most adorable things in the world. I can't wait to see their personalities completely emerge, but right now it looks like Cohen is still the easy-going one who's too cute for words. Lily is a little spit-fire. Petite and full of curiosity. She's probably one of the funniest kids I've met. Most of what she does cracks me up. And oh the toys they got for their birthdays. I don't think anyone needs to buy them toys for the next three years, they got so many. And they were so cute eating their birthday cakes.
That's really all I've got for now. Probably more later.
Posted by Jenny at 08:13 PM | Comments (0)
September 27, 2006
911
So, either someone I or my roommate know was drunk-dialing 911 from their cell tonight, or someone really needed help and didn't get the address right.
I was cleaning out my car (you have no idea how nasty it was) and washing the windshield a little after 11:00 tonight when I saw a light out of the corner of my eye. I thought it was just someone driving down the street with their brights on until I heard "Is everything all right, ma'am?" Talk about through the roof! I just about crapped my pants and had a heart attack all at the same time. I look over and there are two cops standing behind my car under the eaves of the roof with their nifty flashlights in one hand and the other hand firmly planted on their holsters.
It seems someone called 911, gave my address and hung up. I told the cops everything was fine, that I was just cleaning out my car. They asked if anyone else was here, so I told them my roommate was, but that she was sleeping. They asked me to go and wake her up so they could make sure she was okay. Then they asked us where our cell phones were. Mine was in my bedroom, far away from where I was when they got the call, and my roommate's was in her room. I'm pretty sure she didn't call in her sleep. They asked our cell numbers to make sure the call really didn't come from us, and then they went on their merry way.
Part of me really hopes it was just a prank call, because if someone really needed help, they obviously didn't get it. The other part of me would like to hurt whoever did the pranking. Not becaue I don't think it's a good one, but because I had to wake my roommate up and now she's freaked out. I'm not saying I would ever do it, but hey, I do think it was a good one.
**Update - My roommate called the police station today to find out what happened. It turns out the person who called 911 was hard to understand and the police weren't sure if they were giving our address or the address of some apartments about a mile down the road. They sent out cops to both locations, and it turns out it did come from the apartments. At least my roommate can get some sleep tonight.
Posted by Jenny at 12:16 AM | Comments (0)
July 20, 2006
Talladega Nights
Posted by Jenny at 04:34 PM | Comments (0)
July 05, 2006
Why didn't anyone tell me?
How is it I've remained oblivious to the wonder that is Pink until tonight? It only took Wendy inviting me to a concert to discover it. I must say, I'm a confirmed Pink-lover now. The girl kicks some serious ass!
Posted by Jenny at 10:47 PM | Comments (1)
July 04, 2006
The 4th of July
Alas, my 4th is not complete. My favorite thing on the 4th of July is the Boston Pops playing the 1812 Overture. I even took a trip with my mom and aunt to Boston a couple of years ago so I could experience it in person. To date, this was probably the best vacation I've ever had.
This year, as I settled in to watch the spectacle on TV, I got distracted by the commercials and changed the channel. By the time I flipped back, wondering when I was going to see it, they'd already played it.
Now I have to track down an MP3 of it somewhere on the internet so I can get my Tchaikovsky fix.
At any rate, I hope you all had a fun, excellent and safe 4th of July. I'll talk to you all later.
**When I did a search on Blingo for '1812 overture mp3', the very first link was to our very own Minnesota Orchestra. I'll be seeing them again in a few weeks and am so excited about it. If I could have tickets to every concert there, I totally would.
In the meantime, the house continues to rumble as the various fireworks displays around the cities finish up. We can't see any of them from here, but on a clear night like tonight, we can hear the low explosions from the finales. All of that sound just pushes it's way past the house.
Let's hope that's the only explosions I ever hear. After today's little incident with North Korea test-firing long-range rockets, it makes you wonder if we're falling back into the cold war of my early childhood. Let's hope everyone in charge keeps a cool and level head and can come to some sort of agreement about what's acceptable and what isn't.**
Posted by Jenny at 10:19 PM | Comments (0)
May 11, 2006
Large and in charge
Well, she's actually not that large, but we definitely know who's in charge of my brother and sister-in-law's place. That would be my 7-month old niece. I'm not quite sure where she get's it from. Her brother is relatively easygoing, but whatever he has, she wants.
As an example:
On Sunday she was sitting on a blanket with a pacifier in her mouth. Her brother was gnawing on one, but he didn't really care that it was pacifier. She hopped on her butt (oh yes, she's figured that out; she can't crawl, but when she's sitting up, she can hop) over to her brother, pulled the pacifier out of his mouth and just held it. He didn't care, reached over and grabbed something else to chew on, and she promptly put his pacifier down and grabbed the new toy he had. He again grabbed something else of the blanket and she once again took it. He really didn't care that she was taking stuff he had. She is most assuredly the boss of him.
But it's all okay right now, because they're babies and I love them so much I just want to eat up their precious little fingers. Ask me how much I love them when they're teenagers and their hormones are raging and I might give you a different answer, but right now, it's all about the love.
Posted by Jenny at 12:39 AM | Comments (0)
May 08, 2006
The Celery Stalks at Midnight
This evening my cousin informed me that when she was doing some yard work earlier in the day she had seen big daddy bunny with two of his young offspring. One of the aforementioned offspring appeared to hop his way into the garage, so the garage door was left up until right around 8:00 so he could make his way back into the world.
Shortly before 9:00 this evening I went into the garage. What did a see but a baby bunny no bigger than the palm of my hand freaking the hell out in the middle of the garage. He promptly took off and hid behind the giant chest freezer that could easily hold a couple of bodies.
I went and got my cousin and the two of us went on a hunt to see if he had made it out while I was in the house. After about 10 minutes of searching we found the poor baby in a tiny little ball as far behind the freezer as he could make it. We found a box to put at one end of the freezer and I found the thing we use to clean out the gutters and thought, "This will be skinny enough to fit back there." So I gently prodded behind the freezer while my cousin bravely held the box in place, only after telling me that she better not get bit and get rabies.
The baby started hopping toward the box. My cousin kept me informed of where he was and he finally made it all the way into the box. When we opened the garage door to let him out, who was sitting underneath the big pine at the bottom of the driveway but big daddy bunny. He went home without one of his kids and his wife kicked him out until he found the little one and brought him back safely home.
After a successful catch and release, the little baby started hopping back towards the garage!! He knew he was in big trouble and that daddy was gonna kick his ass for wandering off earlier in the day. Thankfully, before he found the garage, he found a shrub to hide under.
Here's the little bugger after we caught him. Dreadfully scary, I know. I think I'll name him Bunnicula.
Posted by Jenny at 11:36 PM | Comments (0)
May 06, 2006
The Hood
It's a good thing we sold the house, because apparently I live in the hood of Burnsville. I ran down to the gas station this evening and there were a couple of cop cars parked in the lot of the apartment buildings just up the street. As I drove by, I saw one of the cops walking toward the cars with a group of 5 or 6 kids. And he was carrying a pistol (his was still in the holster). Not sure if it was a toy gun or a real one, but it definitely looked like he was checking to make sure it wasn't loaded.
I'm thinking they got a call because someone saw a kid with a gun and they came to check it out. When I came back from the gas station, the cop was standing next to one of the cars talking to these kids and a few adults (parents maybe? though I don't think I've ever seen an adult watching any of those hoodlums playing outside). He was still holding the gun and showing them something. All I know is that I hope it was a fake gun. If I hear anything remotely like gunfire over the next couple of days, I think I'll lose my mind.
Posted by Jenny at 10:56 PM | Comments (1)
The most bestest cinco de mayo ever!
Went to a party last night, drank a little, switched to dr. pepper, helped bring two people and their cars home, went to bed around 4:30 and got up at 12:30.
Laughed my ass off for most of the night, got stuff from the pinata, and woke up without a hangover.
Success!
Posted by Jenny at 06:33 PM | Comments (0)
May 01, 2006
I don't think so
I'm a little disturbed right now. I just finished watching Honey We're Killing the Kids and I've got a couple of things to say about it.
For starters, it's yet another show that TLC has copied from BBC. While most of the time I like the stuff those cheeky British come up with, this time I think the execution is lacking.
The premise behind it is good. You want your kids to grow up healthy, so you need to make some lifestyle changes in your household.
What I don't like is the "aging" they do to pictures of the kids. First they do a before picture using all of the data about diet, exercise, etc that currently goes on in the house. The "aged" photos show people with disheveled hair, dirty shirts, and make it look like they're a slob.
The after picture uses the information from the 3 week project and assumes they'll maintain that diet, exercise, etc for the next 40 years. In this second "aged" picture, the girls are wearing makeup, the hair is done, the boys have shaved and are wearing a shirt and tie.
Because lack of exercise and poor diet automatically means your a dirty slob who can't take care of his/herself.
Probably won't watch this one again, but it's that darned TLC addiction.
Posted by Jenny at 11:03 PM | Comments (0)
April 28, 2006
SOLD!!!!!
I got to watch my realtor put this on our 'For Sale' sign today!
I guess I have to finish packing now!
Posted by Jenny at 06:54 PM | Comments (0)
April 16, 2006
Limits
Last night? Way too much fun.
Went to The Dan Band with Wendy and Jenni, ran into my cousin, drank, danced, drank, danced.
The Dan Band? Absolutely hilarious. Any time you have a guy in a mechanic shirt singing 'Genie in a Bottle', it's bound to be good times.
It's a good thing I know where my limit is, because I just about stepped over it last night and that wouldn't have been a good thing.
As it was, the only ill effect from the night was overall tiredness caused by only 3 hours of sleep before I had to get up for church.
I might just have to go out and have fun more often.
Posted by Jenny at 08:15 PM | Comments (0)